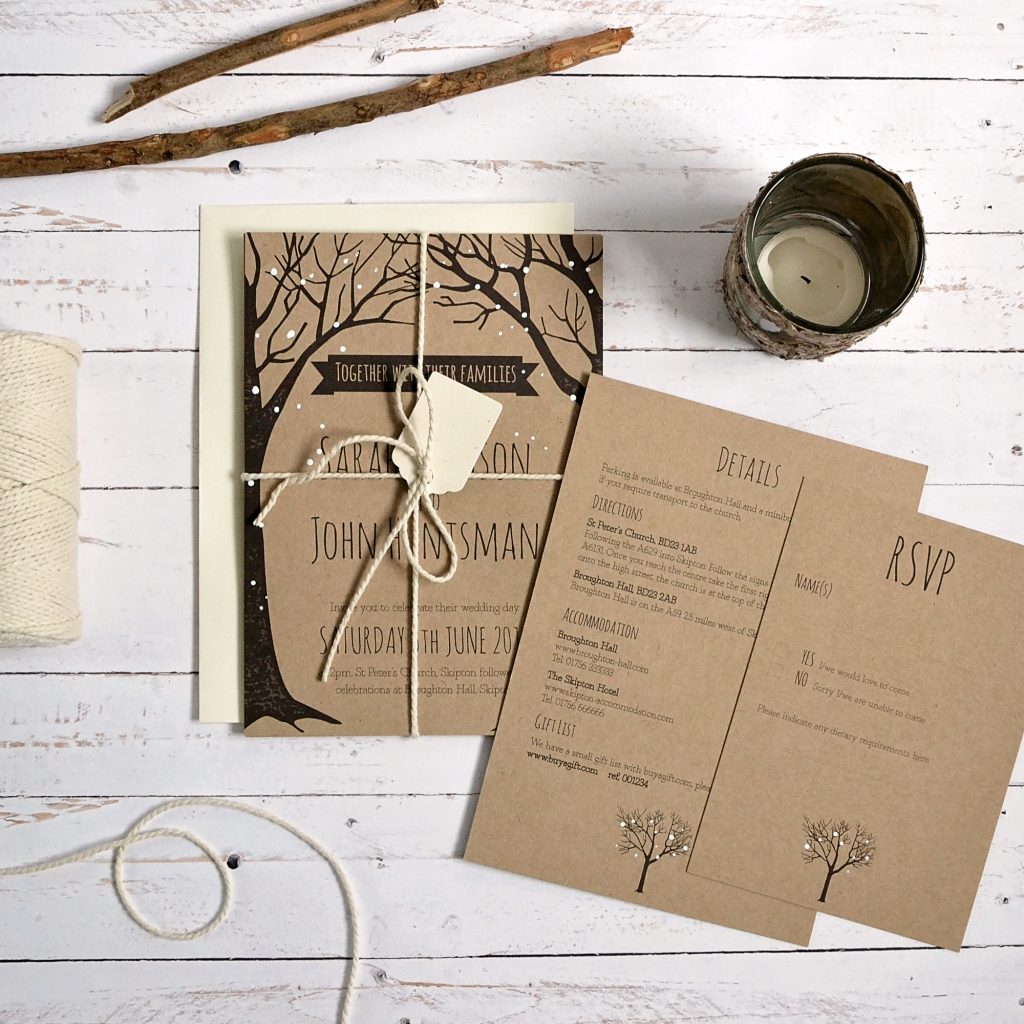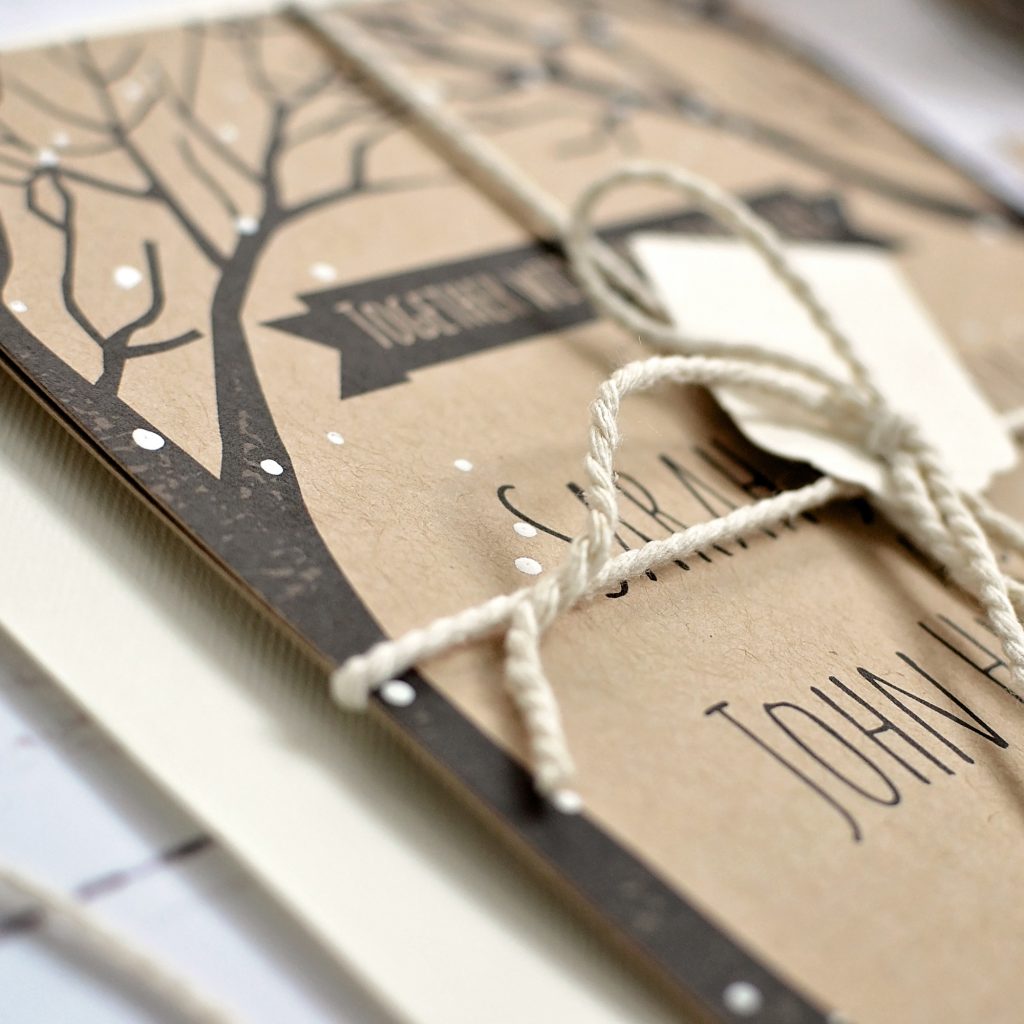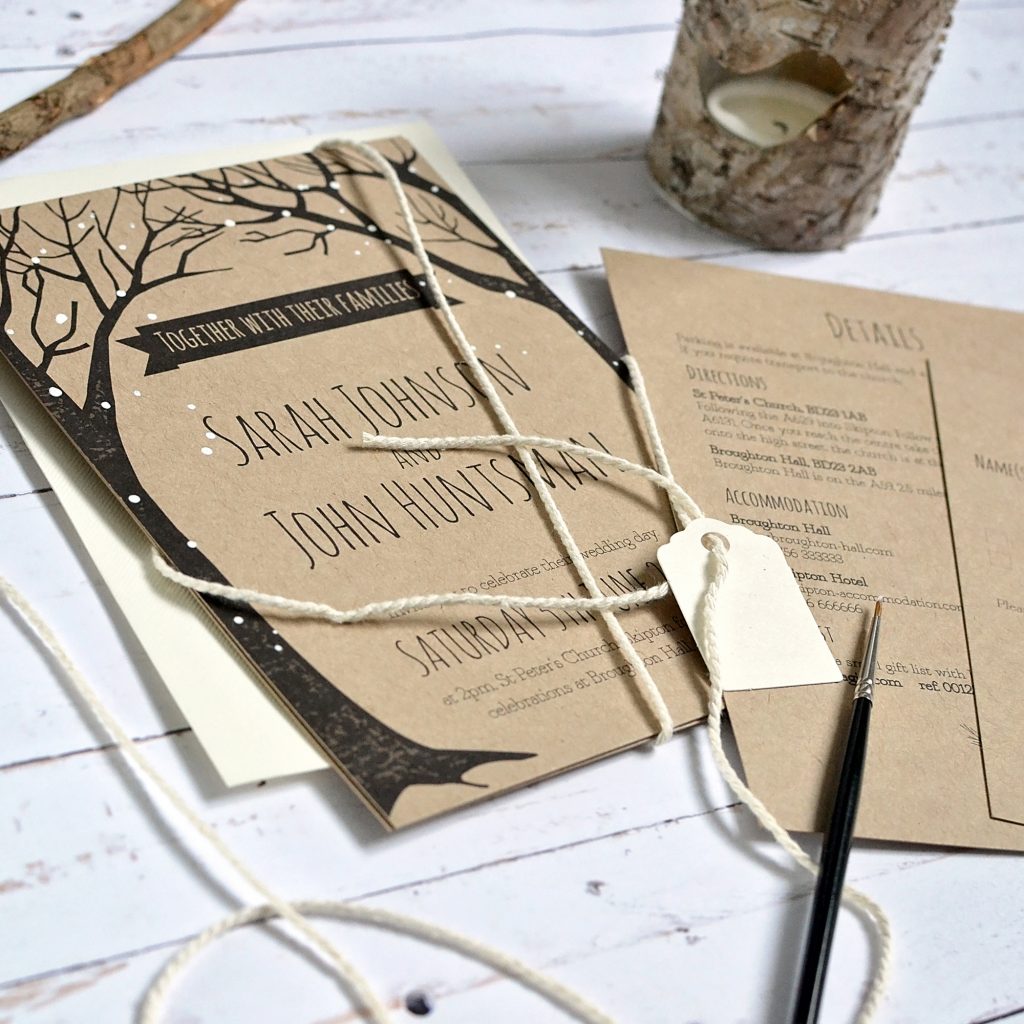 Give your guests an insight into your day with these lovely rustic winter wedding invitations.
Rustic wedding invitation perfect for a winter wedding. Finished with painted dots of snow and tied with string and tag to write guest's names.
This wedding invitation is part of my Rustic Winter range. Professionally printed on Kraft (Brown) card and finished with dots of white paint and tied with string and a tag. This design works best printed on the brown Kraft card and mono colours. If you would like the design printed on different card or with colour please contact me to discuss options.
** Minimum order x25 **
If you would like to purchase evening invitations as well as daytime invitations please contact me for a quote.
£2.25-£5.00 per invitation
Pricing: CAT. B
Sample invitations available.
PLEASE NOTE sample cannot be customised.
Includes:
5×7″ Main invitation
5×7″ Information card
A6 RSVP card
Envelope
Colour card
Card samples
Other stationery available in this design: